Transfer recipes from one device to another
You can easily transfer the recipes from one device to another with the backup and restore feature and iTunes file sharing.
You need:


iTunes version 9.1 or later on either Mac OS X or Windows


Handy CookBook App v. 2.0 or later in both the devices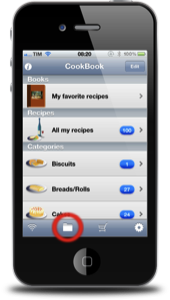 In the device where you have the recipes, press the icon files.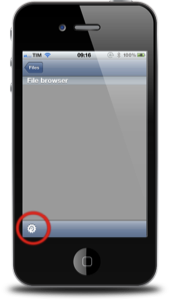 Press the icon at the bottom left to create new backup.
You can change the name of the backup file.
If you leave the default will be the type BKYYYYMMDD_HHMM.hbk
Where YYYY is the year, MM the Month, DD the day and HHMM the hour minutes of the backup.
The .hbk exstension meaning Handy CookBook Backup file.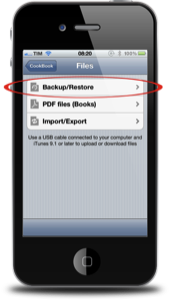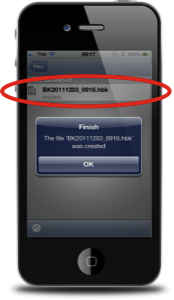 A backup file of all the recipes will be created.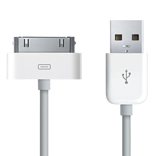 Connect your device with your computer using the USB cable


Open iTunes


Click the name of your device under the Devices section


Select the Apps tab on the right pane of iTunes window


Select HandyCookB in the list of apps that support iTunes File Sharing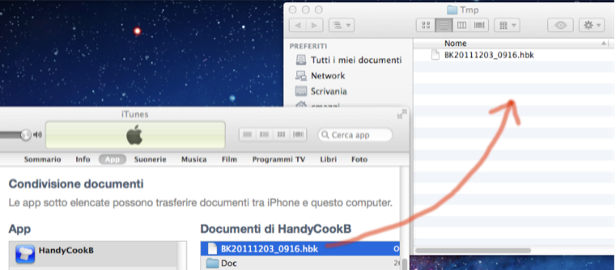 Select the backup files you want to transfer and move in the PC folder
The backup file of the recipes is on your PC.
Disconnect the device from the USB cable and connect the new device where you want to transfer the recipes.
Now, in the same way, you need to transfer the backup file from the PC folder to the App folder in iTunes.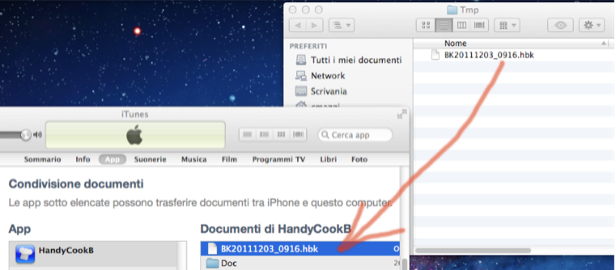 The last step is to restore the recipes in the new device.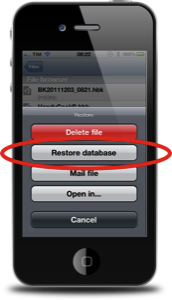 Open the application, go to the page Backup/Restore as shown above.
You should see the backup file just copied.
Tap the file and select 'Restore database'.